Visionary Leadership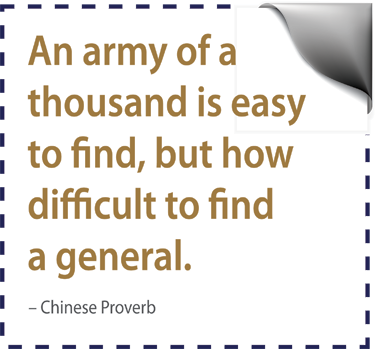 The success of your organization stems directly from the quality and preparedness of your leadership.
The influence of your leaders on their teams is at once tangible and intangible. It affects thought and action and is the force that creates the culture of your organization.
Today, the most successful organizations are built around a leadership style that understands and can mobilize an entirely new way of organizing human effort.
This is not a woo-woo statement. It is a statement of reality.
The social dynamic of organizations is the most complex and challenging component to leadership. Once mastered, the possibilities are endless.
Our programs for
Evolving
and
Emerging
Leaders are designed to support individuals as they grown within an organization to become the ones who create a culture of collaboration that leads to creative-breakthroughs and innovative solutions for the future.
It's a sound investment in the future.
Curricula for Emerging Leaders
Curricula for Evolving Leaders